Sat 18th Dec 2021  7:30 pm - 9:00 pm
Young (Under 35) Buddhists Sheffield Event.
Join us for Dharma, discussion and ritual.
If you didn't attend the first parts of this 3-part series that's fine, each evening works as a stand-alone event.
Shared meal 6.30pm | Main event 7.30pm – 9.30pm followed by tea bar
Facilitated by the YUBS team – Cesca, Issy, Emma, Owen, Pretti, Edward and Aryadasa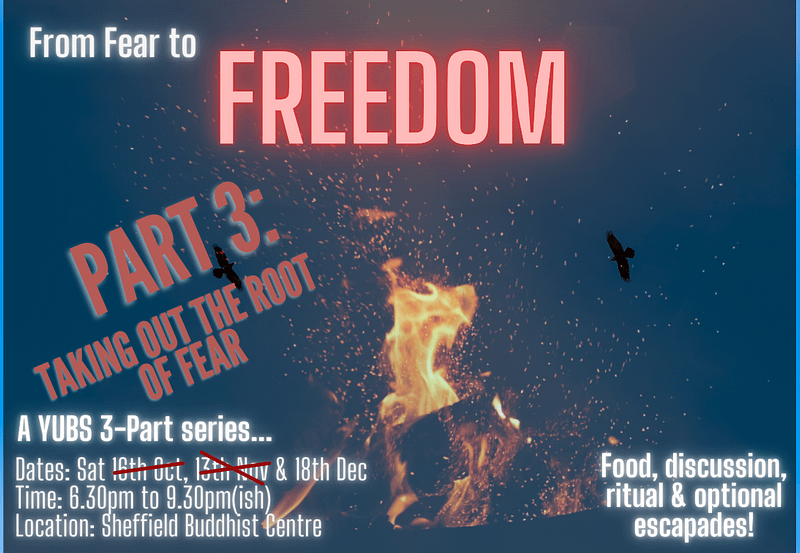 Here's the trailer for the series in case you missed it…
More details and poster coming up on the YUBS Slack channel. Not on Slack yet? Email the centre and we'll send you a link, or contact aryadasa@sheffieldbuddhistcentre.org for more information.