Sun 7th Feb 2021  4:00 pm - 5:00 pm
Buddhist mind training gives us ways to practice even in the rough and tumble of a busy, engaged life. Opening up the Buddhist toolkit, this workshop offers skills we can use to survive and thrive during lockdown by training ourselves in positive emotional responses to people and events. These practices make us more robust and responsive individuals, capable of coming together to create a thriving community that can be a force for good in the world.
Mind Training is a powerful and radical set of practices that are focussed on transformation. It is about transforming negative emotions into something positive – into wisdom, and a strong sense of connectedness to other beings; transforming suffering from something that cuts us off from others into an experience that connects us to others; transforming situations that we think are 'bad' and shouldn't be happening, into valuable opportunities.
This event is a fruit of friendships between Foodhall volunteers and the team of young Buddhists at Sheffield Buddhist Centre. We're excited to run this session together and explore ways in which we can reflect and learn from one another, as well as sharing practical tools for training our minds.
Part of the Foodhall February 'learning and reflection' period. 
Talks / lectures / learning / teaching / skills / knowledge / exchange / entertainment / events / activities / uplifting our spirits / forward thinking / sharing / coming together

There is no limit on spaces but please book so that we know how many people to expect.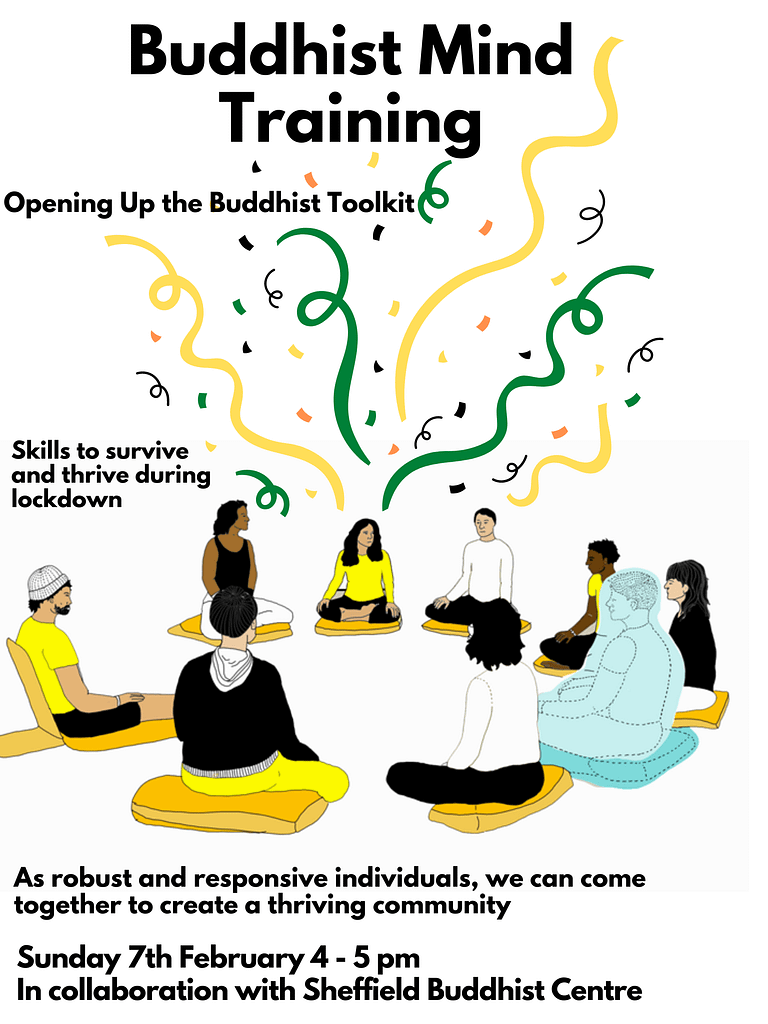 Bookings
Bookings are closed for this event.